Richard Wolf Company Profile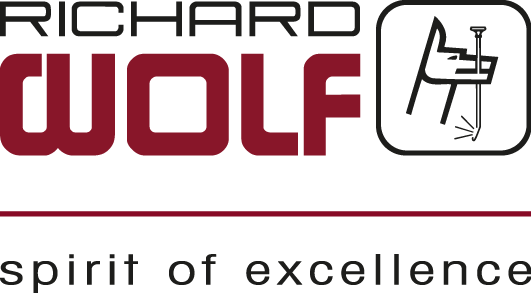 Richard Wolf GmbH offers a wide range of products and systems for endoscopy and extracorporeal shock wave treatment. These instruments are supplied to virtually all specialist disciplines in human medicine. The product range is supplemented by Operating Room Management Systems which are marketed under the name core nova. The core nova system relieves personnel working in operating theaters from the burden of having to carry out organizational and administrative tasks and this makes the system equally appropriate for hospitals and medical practices. Industrial endoscopes complete the range of instruments available.
Imaging – Visualization with vision
Identifying details is often a matter of vital importance in medicine. A clearly defined and informative image is a fundamental requirement for certain diagnosis and therapy. The latest HD technology means that the camera systems of Richard Wolf are in a position to produce pin-sharp images of the most delicate structures.
We specialize in the entire image chain as a system developer: We comply with the most stringent requirements from the endoscope to digital transmission, display, and storage of images created using endoscopic techniques.
The new ENDOCAM Logic HD is a pioneering achievement in digital imaging. The system features flexible options for application and can already be adapted to match the technology of tomorrow. Powerful LED light sources and high-resolution chip-on-the-tip endoscopes complete the spectrum.
The most advanced options reflect the current technological development standard. Visionary concepts also provide certainty for the future.
This is the ideal platform for further innovations which focus on the image of essential perspectives.