Steris Endoscopy –
Listening and delivering solutions
In their words, Steris Endoscopy focuses on a few things – people, products and relationships. The result is an organization full of passion and activity that is working with clinicians to identify the most urgently needed solutions to some uncommon or unaddressed needs in GI. The ability to quickly identify a need and to develop purpose-built solutions that uniquely attend to these defines the success of this company.
Purpose-Built Solutions
Steris Endoscopy offers a range of specialized endoscopic accessories like Roth Net® -an industry lauded device for securing foreign bodies for extraction and preserving tissue specimens – and the The Carr-Locke injection needle, a patented, spring loaded needle developed to perform in the most tortuous conditions.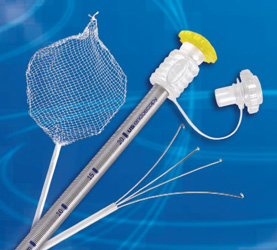 Most recently, the company has begun to turn its focus to endoscope cleaning and maintenance products like the Small Wonder ® – a specialized, miniature cleaning brush for the smallest scope channels, and BioShield single use biopsy channel valves and irrigators designed to reduce the possibility of infection in endoscopy.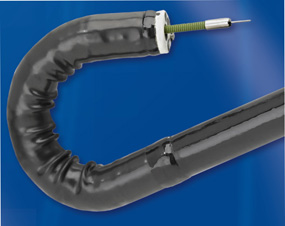 A prolific designer and supplier of urgently needed, niche diagnostic, therapeutic, and support accessories, Steris Endoscopy is a company delivering constant new product development and strives to always stay ahead of the curve of innovation in this industry.
Vantage Endoscopy shares this vision and our exclusive partnership offers Canadian hospitals and clinics an opportunity to experience a range of unique endoscopic solutions supported by a dedicated and knowledgeable staff.
To learn more about how Steris Endoscopy is listening and delivering solutions in our industry, click here.
To request a consultation within Canada or to arrange for a product evaluation, please use our contact form here.
* External pages may display products not yet available for sale in Canada.